Designed to put real games in real hands
Bring Steam with you, wherever you go!
Your Steam library is
already on Deck.
Three storage options
There is no in-game difference in frame rates or graphics quality between the three models.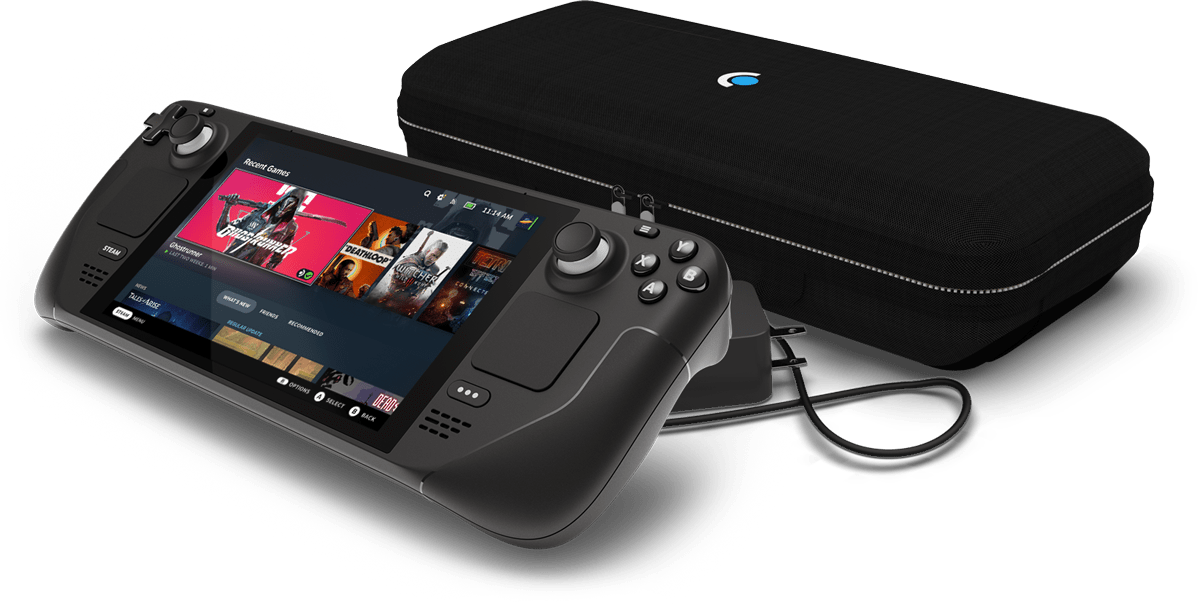 64GB eMMC internal storage
Carrying case
256GB NVMe SSD internal storage
Faster storage
Carrying case
Exclusive Steam Community profile bundle
512GB NVMe SSD internal storage
Fastest storage
Premium anti-glare etched glass
Exclusive carrying case
Exclusive Steam Community profile bundle
Exclusive virtual keyboard theme
Effective storage capacity subject to change based on size of operating system and formatting technology. All models include a microSD slot for additional storage capacity.
Regional availability
Steam Deck is now shipping to the United States, Canada, the European Union, and the United Kingdom. Steam Deck is also available for reservation via Komodo in Japan, South Korea, Taiwan, and Hong Kong. More regions to come—stay tuned for more info.